About Us

We created EZswabs.com when we discovered how difficult it is to find and obtain the proper cheek swabs required for DNA testing. Our goal is to provide dog owners and breeders with an easy-to-use kit that allows them to collect and submit DNA samples.
Our Swabs

Our sterile, absorbent, cotton-tipped applicators are produced with high-quality, USP-grade cotton and bonded securely to a semi-flexible polystyrene handle by an aqueous based adhesive.

Our sterile cytology brushes are made with soft, tapered nylon bristles on a 7" polystyrene handle.

Both types are medical grade, individually wrapped and proudly made in the U.S.A.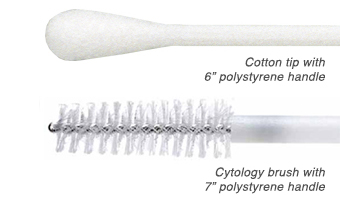 Contact Us

For any questions, comments, or concerns, please fill out the form below and we will reply within 24 hours.